Xiaomi 22.5W Power Bank 10000 Singapore Price
3-port output at the same time Two USB-A ports and one Type-C port can be output at the same time, supporting a variety of devices such as phones, tablet computers, and Xiaomi band.
10000mAh big battery Remaining battery power after charging an electronic device
Support a variety of fast charging protocols It supports PD, QC3+ and other fast charging protocols, and can charge mainstream devices such as phones, tablets, Switch, and band.
Aluminum alloy metal shell
Multiple protection
Support small current charging Double-click the battery check button to enter the low-current charging mode. It can charge low-current devices such as smart watches and Bluetooth headsets.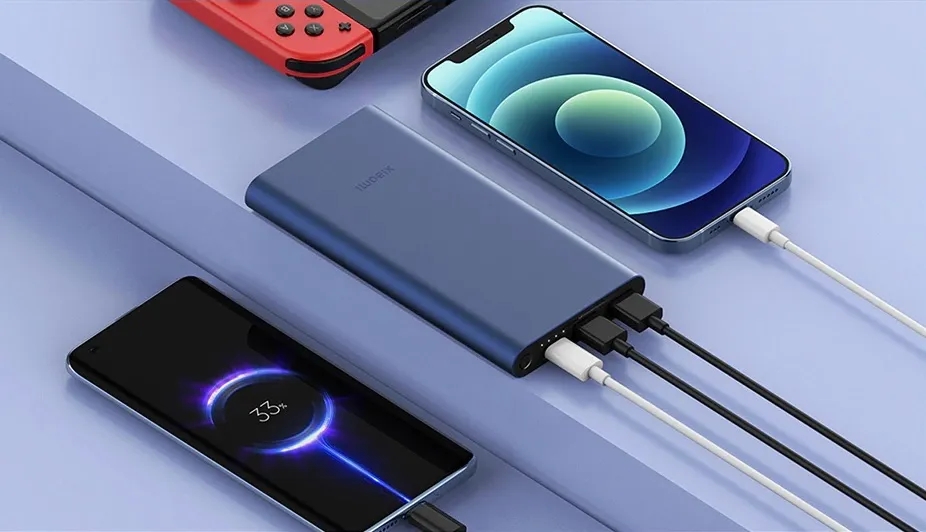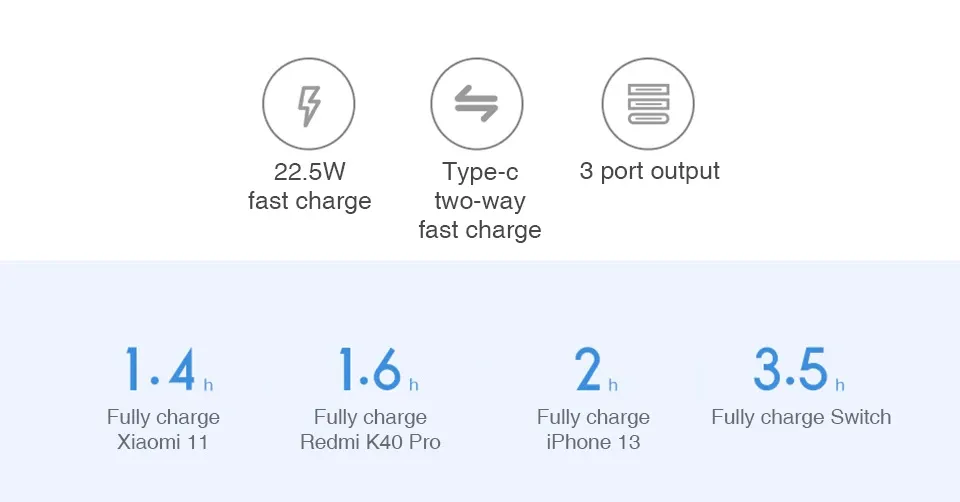 Feature & Specifications:
Model: PB10ODZM
Type of battery: Lithium-ion polymer battery
Battery power: 37Wh 3.7V 10000mAh
Rated capacity: 5500mAh ( 5V/3A)
Input interface: Type-C
Output interface: USB-A / Type-C
Input parameters: 5V–3A, 9V–2.5A
Output parameters
(USB-A): 5V–3A, 9V–2.23A, 12V–1.67A, 10V–2.25A MAX
(Type-C): 5V–3A, 9V–2.23A, 12V–1.67A, 10V–2.25A MAX
(Three ports): 5V–3A